FLEET MAINTENANCE SERVICES

Book appointments, find vehicle history, approve repairs, all from your smartphone, tablet, or browser.

You have enough to remember. Let us help you with vehicle reminders for repairs, maintenance, certifications, inspections and more.

Are you running short on time or drivers? We can help. Class 1 drivers with Full Liability Coverage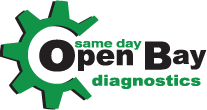 Downtime is money. And waiting a week for inspection or diagnostic doesn't work in the real world. With Open Bay, we can guarantee to get an assessment done the same day. If the repairs are minor, we can get you back on the road. If they are larger or parts are not in stock, we can schedule you back in and keep your wheels turning.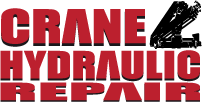 We have HIAB & Nation Crane certified techs with a wide range in hydraulic experience. Mounting & Upfitting, New Builds & Sales, Certifications, Cylinders, Structural, Pumps, Programming, Diagnostics, Electrical, Custom fabrications and we also have a license structural welder in house.

We replaced & upgraded our customer rescue mobile with a fully functional service truck body.
We can take care of any field repair you may have to get you back up and running.
From the farm to the City we got you covered.